SIP trunking utilizes PBX to enable companies to make usage of VoIP as well as other real-time communication methods. The best SIP trunking can be plugged into a traditional telephony network, enabling businesses to talk with individuals outside of the local network by IP technology.
SIP trunking also allows all telephone communication to pass through just one conduit, consequently minimising cost and enhancing the reliability of the connection. This is great for business continuity, and makes unified communications technology cost-effective for all sizes of business.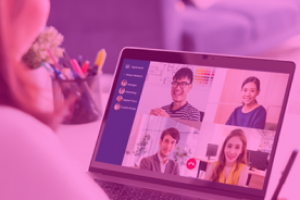 How SIP Trunking Functions
SIP trunking integrates both voice and data communications so they can operate over a single line. SIP trunking forms a bridge between the firm's internet connection and the conventional phone line to permit a data network to carry voice traffic.
As an example, imagine that an employee located in Ohio needs to make a telephone call to their head office in San Francisco; they use the office telephony system as normal. The phone call is transformed into an Ip call (or stems as one, based on the system used to place the call), and travels the majority of the distance over the IP network. It then drops down to the PSTN when it gets to its destination.
Why is all of this worth it? Simply because the call charge is only a small portion of a typical long-distance phone call. For businesses that generate a large amount of long distance phone calls, the savings can quite swiftly add up.
Can SIP Trunking Aid in Business Continuity?
As long as your SIP trunk is set up correctly, it is normally more reliable than, say, an ordinary ISDN connection. The trick to business continuity in such a case is "set up correctly". You'll need a direct connection to your trunk provider in order to assure stability. Additionally, you'll need a failover connection of some type. You can always choose a hybrid solution, if you aren't willing to completely commit to SIP.